Celebrated singer and songwriter, Moses Ssekibogo alias Mowzey Radio has been laid to rest at a ceremony studded by musicians, arts personalities and hundreds of fans.
The body of Radio was buried at 3 pm at his home in Kaaga, Nakawuka in Wakiso district two days after he died at Case Hospital. The singer died at the age of 33 after suffering head injuries sustained from what is said to have been a brawl at a bar in Entebbe last week.
The mother to the dead singer broke down into tears as she spoke how much Radio's demise had devastated her.
"My son has really hurt me. Worse even that I never got to saw the killer. I was assured he would recover but he hasn't. My son has died for no reason," a sad Jane Kasumba said.
Lillian Mbabazi who has had two children; Ayana Kazoba Ssekibogo and Asante Ssekibogo with Radio eulogized her lover as a friend and great musician. "You have left a hole and I don't know who will ever fill it," Mbabazi, also singer said.
Musicians eulogized Radio as having been a uniquely gifted singer whose music made him an icon. His long time music partner, Weasel described Radio as a brother and thanked fans who have supported their musical journey.
Songstress Juliana Kanyomozi said Radio's death was saddening and paid tribute to him for having written many of her songs. She condoled with Lillian, one of Radio's lover with whom he had two children, saying "call one me whenever you need me".
On his part, Hilderman used the occasion to appeal to the Uganda Performing Rights Society to do more in protecting the works created by musicians to help their families benefit from their work. "We ask that Radio's work is better managed for his children to benefit from it. The media which is using Radio's images to make sales should as part of social responsibility give back to his family".
Kenyan music star turned politician, Charles Njagua Kanyi alias Jaguar also flew late on Friday to bury his friend Radio. He said; "It is a sad day for East Africa. We have lost an icon, legend and a friend. Kenya is mourning with you".
Jaguar asked authorities to ensure that Radio's killers are apprehended and prosecuted. He encouraged Weasel to view the loss as a fresh beginning but also reminded him that the music he did with Radio would never die.
Radio was also mourned by organizations with whom had done charitable works. They sad he would be remembered for being non segregative and his compassion.
Other eulogies came from President Yoweri Museveni his brother, Gen Caleb Akandwanaho (Salim Saleh) as well as well as first son and Senior Presidential Advisor for Special Operations, Maj Gen Muhoozi Kainerugaba.
(Photos by Nelly Salvatore)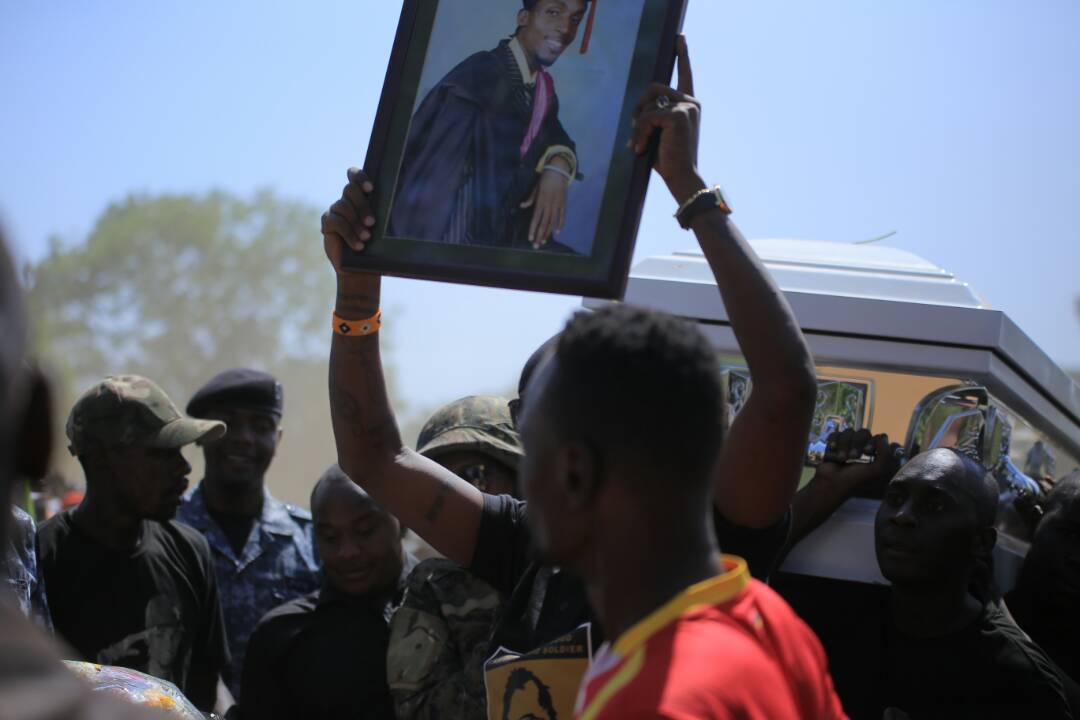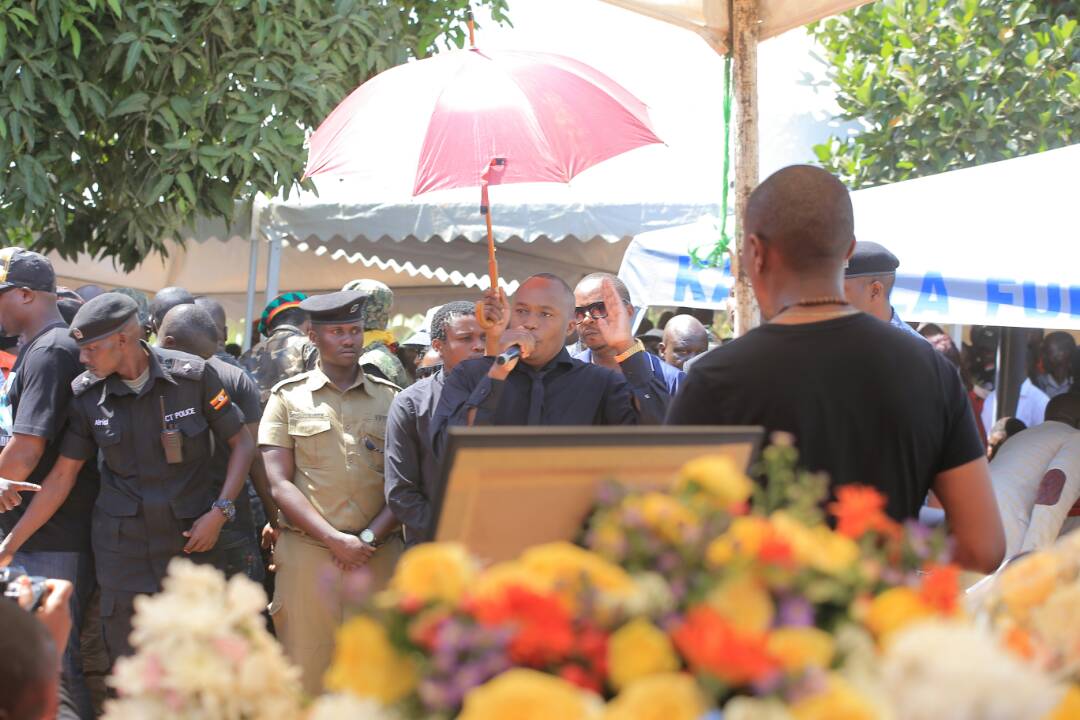 ---
Mowzey Radio Laid to Rest, Honoured as Icon
was first posted on February 3, 2018 at 6:17 pm.
©2018 "
Online news from Uganda and the East African region – SoftPower News
". Use of this feed is for personal non-commercial use only. If you are not reading this article in your feed reader, then the site is guilty of copyright infringement. Please contact me at me@kintuarthur.com